Jill Porter
cyport1385@att.net
https://www.facebook.com/jill.porter.75?ref=bookmarks
https://www.facebook.com/rehomingmegaesphagusdogs/
Or, use the form below

This is me feeding our beloved ME GSD Sonnig.
Sonnig was diagnosed at 8 ½ yrs old and lived a great quality of life another 3 ½ years.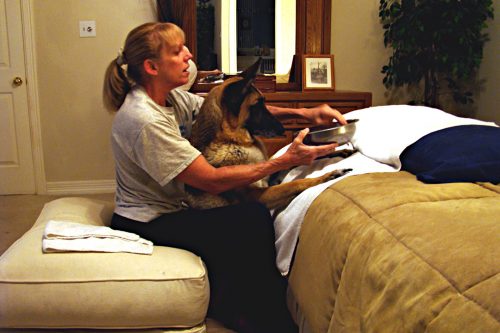 And this is our adopted ME GSD Gretyl from an owner surrender situation.
She just turned 5 and successfully had PRAA surgery at about 7 months of age
after a horrific start the first 6 months of her life.